strawhoney
K9 Maniac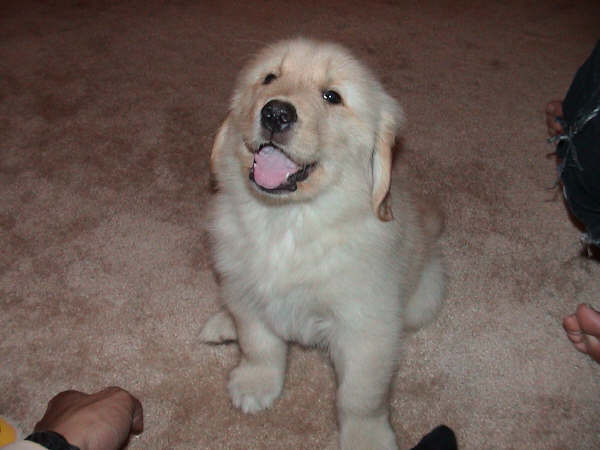 Jan 31, 2003, 9:19 AM

Post #51 of 55 (1555 views)
Shortcut

Re: [mackmack] golden and 'mudbath' [In reply to]
Can't Post

---
usually when we feed odie,we put kibbles in his bowl...and besides kibbles,we also have some additional 'side dishes' for him...we only add some of the 'side dishes' (like steamed chicken breast meat,fried egg...etc)...goldies are really smart..they know that they still have some 'more delicious' food left for them....

odie won't finish his kibbles...after he eats up all the sides and with some kibbles left,he most certainly gives us this innocent look..sorta like "give me those if you wan me to eat it all"......

it angers me sometimes on how picky they are when eating their food but most of the time,it's just hilarious and he tickles me when he stares at me and I insist on him eating all his kibbles without those sides...hehe..he's cute but too bad,I'm too devilish!!

my bf's mom,she peels apples and oranges for odie...when i first saw that,I was like struck by lightning...too shocking....she even takes out the bad part of the oranges (like seeds,those white part covering the orange flesh)...I've never seen that before!!!...now it makes me wanna ask you guys,what are the most outrageous things you guys ever done for your doggie?hehe...

and addtional,each time odie goes pee pee,(san fran is very foggy)he gets wet from the fog..his mom wud use a cloth and wipe his whole body...omigod...even if odie was a kid,I think it was too much!!!

and odie wears clothes too when it's cold!!!!haha..each time i see that,I know odie's not comfy and wanna tear that immediately....hehe...
Meme

odie moves MY world!