ERN
K9 Maniac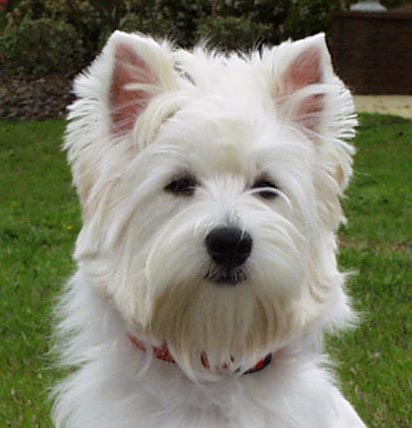 Apr 27, 2005, 1:45 AM

Post #83 of 163 (1914 views)
Shortcut

My objective is to show my westie. So I will continue to find good quality westie to achieve that goal.

The price is high that make them exclusive and it should be maintained so that only those really appreciate the breed can own them.

Yuan Yuan like to travel, so whenever I open my car door, she will jump in and refuse to come out. Once she jumped into the driver seat leg rest area, when I tried to carry her out, she refused and the way she reacted is just like a kid who refuse to be carried. She turned her head aside and try to poll back like putting whole body weight at her back, and her facial expression will tell you that, just like kids. That make a good laugh and that is westie.

Things that you dont like them to do, like setting on your sofa and etc, please dont show them, there are fast learner and wll always remember that.



---

View my photo album

last update, ZEUS & Shiki's 2nd off springs, 16/09/2008. Yes 9.16!

http://s56.photobucket.com/...%20Zeus%20N%20Shiki/

http://i56.photobucket.com/albums/g192/ERN2/Dogs