kcsy
K9 Maniac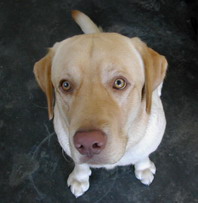 Apr 5, 2004, 8:02 AM

Post #32 of 399 (2930 views)
Shortcut

Re: [xyne, kesuke] Northern Dog Breeds Fan Club [In reply to]
Can't Post

---
hehehe....so, when are we going to operate on our dognapping rex and kidnapping cheryl?



huh? eh, pop looks like a MS lah. some more the very cute MS type. but u are right about yr MS looks a bit different from the rest of the MS. i think something to do with his ears, rite? and i also dun think westie's eyes are cropped lah.

yes!! labs' fur jatuh a lot wan. u think that they have short hair and dun have to groom and take care but it is really the total opposite! got to brush him everyday wan. if not, his fur all over the place. oki scratch a bit also a lot of fur flying all around wan. damn scary! i am surprised he is not bald by now.

huh? beagle very stubborn wan ah? uh-oh...some more was thinking of getting a beagle leh.



Krystle & Oki



(This post was edited by kcsy on Apr 5, 2004, 8:04 AM)