kcsy
K9 Maniac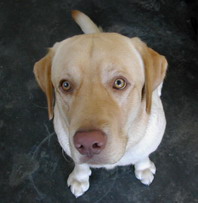 Apr 8, 2004, 6:16 PM

Post #64 of 399 (2280 views)
Shortcut

Re: [xyne] Northern Dog Breeds Fan Club [In reply to]
Can't Post

---
yes!! i read that thread. kinda excited but yet scared at the same time. excited to finally meet everyone! scared because trying to imagine oki being such a sakai AGAIN!

but dun worry, me will definitely bring him along, if i can go.

yeah lah....3K, ok? u think cheap ah? i have been looking for husky quite long and still so expensive.

true also, pet shops really mark up the price. i think breeders who breeds husky in malaysia quite rare to find lah. so, really got to look high and low for them. hahahha....ask tze ping to get for us? wah...already she got to bring back dunno how many dogs back from US. then, she got to bring back for us also ah. later the imigresen ppl sure ask why this fella bringing back so many dogs? starting dog farm. hahahaha....



i have no problem popping by at cheryl's. hehehe....u bring harvey enough lah, ok? if bring oki along with harvey, i think the car cannot move already.



yeahhhh......plaza damas! u really know yr stuff, girl! i think every yoga centre also u know la. good lah u! mahal meh? but it is RM24 per class wor. that is what i calculated lah. but now my plans for yoga got to stop for a while because no teman to go with me for class.

my friend got financial problem. so, got to wait for her loh. sigh....if i join cobra, i will go only 3 months later lah. the next intake. u are not free then also ah? now every evening also raining, me want to go and see u do OB training with harvey and pops also cannot. sigh....


Krystle & Oki