kesuke
Doggyman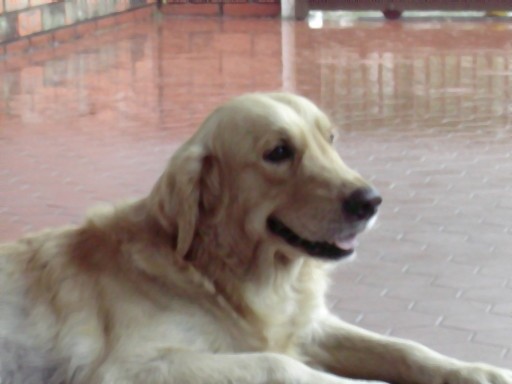 Mar 25, 2004, 8:47 PM

Post #1 of 399 (4523 views)
Shortcut

Northern Dog Breeds Fan Club
Can't Post

---
hi all!



welcome to the northern dog breeds fan club, open to all who are interested and crazy about northern dog breeds, no matter if you already have one or are planning to get one or is drooling over one.

we welcome any discussion on these beautiful dogs and you are welcome to post articles/views/opinions...blah blah... here to share.

let me start with an introduction of the northern breeds:
(quoted from http://www.pethelp.net/breeds.html)

The Northern dogs (Huskies, Samoyed, Spitz) are also working dogs but are not as territorial as guard dogs. They also show very low levels of aggression toward strangers. They can be more predatory toward small animals than other breeds and are comfortable spending time alone. In fact, Northern dogs often take off on their own if allowed to escape.
They usually have a double coat with straight hair over a fluffy undercoat that sheds twice each year. Most northern breeds have upright ears and curled fluffy tails.

and here is the complete list of northern dog breeds:

Akita
Alaskan Husky
Alaskan Klee Kai
Alaskan Malamute
American Eskimo Dog
Black Russian Terrier
Canadian Eskimo Dog
Caucasian Ovcharka
Chinook
Chow Chow
Eurasier
Finnish Hound
Finnish Lapphund
Finnish Spitz
Iceland Sheepdog
Inuit Dog
Jindo
Karelian Bear Dog
Kugsha Dog
Laika
Lapponian Herder (Reindeer Dog)
Mackenzie River Husky
Mud Husky
Norwegian Buhund
Norwegian Elkhound
Norwegian Lundehund
Poongsan
Samoyed
Scandinavian Hound
Shiba Inu
Siberian Husky
Swedish Lapphund
Swedish Molosser
Swedish Vallhund
Tahltan Bear Dog
Wolf-Dog Hybrids

go to www.everythinghusky.com/ for anything and everything on these dogs...a very informative site.

so tell us your fave northern dog breed!!



and calling lovedoggies, vicfion, kcys, xyne, hunter, mitch...for support and practically anyone who loves them.

Sorely missed and always remembered - Beloved Billy
Penang lang? Click here!!