kesuke
Doggyman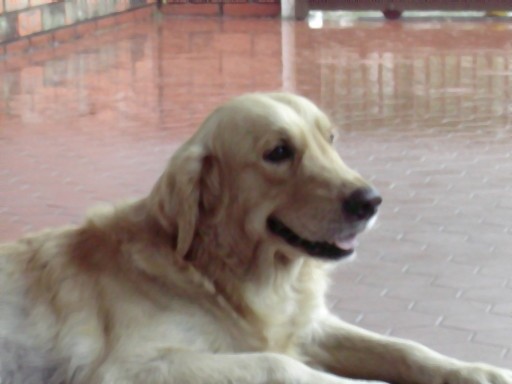 May 21, 2004, 10:47 PM

Post #253 of 399 (2502 views)
Shortcut

Re: [xyne] Northern Dog Breeds Fan Club [In reply to]
Can't Post

---
ahhha...humans i dunno la...but the dog pee tells alot about the dog and since they rely on their noses and ears so much...of course it's important for survival mah.

there: "Marking can be distinguished from regular urination in that this behavior comprises a small squirt of urine rather than the flow normally released when the dog is genuinely relieving himself. This behavior is largely under the influence of testosterone in unaltered males. Following castration, some 50% of the dogs will cease presenting the marking behavior. However, the further away from the onset of puberty the operation is done, the more likely the behavior has become a habit and will continue even after the hormone level decreases. Even if the dog ceases to mark in your home, he may well continue to do so outdoors or in a veterinarian's waiting room where the scent of other male dogs stimulates the response."

and another:
Dogs and cats live in a scent-oriented world that we can never completely understand. As territorial animals, they communicate "I was here" by marking their territory with urine. With their superior sense of smell, a dog or cat can tell days later who or what has traveled through their territory. When Rover marks the local trees while out on his walk, nobody really cares or notices. But when Rover starts marking the walls or the sofa, the humans in the house tend to get quite upset. Unfortunately, many people confuse this type of marking behavior with a house soiling problem. It's not. Animals tend to mark vertical surfaces and frequently mark if they feel threatened.

Marking problems tend to happen most frequently in households where one or more animals are not spayed or neutered. Even if the dog or cat doing the marking is neutered, the presence of an intact animal may compel the pet to mark territory. Dogs and cats also often mark territory if they have conflicts with other animals in the home or even ones outside the home. For example, if one cat intimidates another cat, the cat being intimidated may express his anxiety by marking territory. Similarly, if a dog has conflicts with another dog he sees wandering through the yard, he may mark the house to prove it's "his."


Sorely missed and always remembered - Beloved Billy
Penang lang? Click here!!