kcsy
K9 Maniac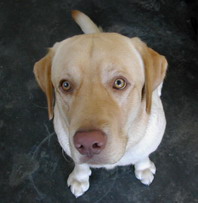 May 22, 2004, 5:52 AM


Views: 2494

Re: [lovedoggies] Northern Dog Breeds Fan Club

---
ohhhh...so, it is yr work lah that i could not send the bomb to yr mailbox.



hahaha...ok ok...me won't tell him but it is optional to display the dates wan.



wah....like that wan ah? maybe the poor female husky not that healthy. you should have told them to send their female husky to check first before mating lah. must be something wrong leh. these ppl ah, for $$$, they will do anything wan.



oki used to gatal once! when he was a pup, he kacau on my dad's leg. hahaha...damn farnee lah!



hahaha....so cute lah the way u describe how rex does wag tail! got sound effects some more *plop*. hehehe....that is sooo adorable!

oki also another lazy bum wan. when he wags tail lying down, his head and body also never gerak wan. just the tail. hehehe....

me also read kinda halfway. like reading my college text book lah. hehehe...cannot absorb but know the concept is basically northern dog can stay in ultimately hot weather. hehehe...i wonder whether all dogs are like or only northern breed dogs ah?

ohhh...now rex's fur fur nice nice already ah? nvm, maybe we can see him another time soon. hehehe...



Krystle & Oki



(This post was edited by kcsy on May 22, 2004, 5:55 AM)