billyli3
Novice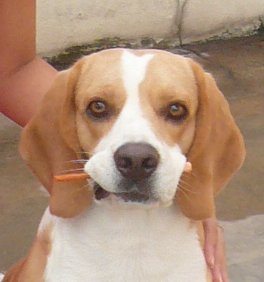 Dec 20, 2006, 1:49 AM

Post #31 of 39 (1415 views)
Shortcut

Re: [tuckfook] Beagle Bitch -wanted. [In reply to]
Can't Post

---
Yup, he's still stubborn. So, far, he still is. Cant begin to describe what he's destroyed so far, countless ASTRO magazine, my mails, his plastic bowls... oh and he loves to destroy my pots. Plays a lot, contacted "kurap" now, but getting better,starts to hump a lot now, and also, he got ran over once by a car but luckily, nothing broken.
Teaching him obidience is going to be super hard. He knows how to obey commands when the food comes.. thats the only time he is a good boy.
I believe somewhere in this forum someone says that Beagles are very "kuai lan", but for me I think that they are more to "au ban".
Anyway, he's a pic of him now.





My Gin...