ichisz
Enthusiast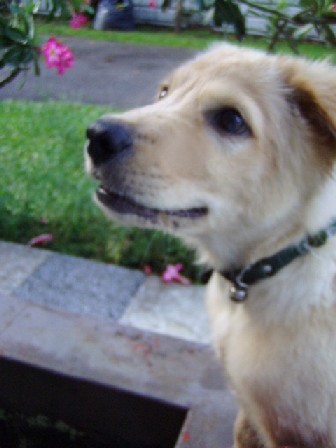 May 19, 2004, 9:04 PM

Post #88 of 146 (1860 views)
Shortcut

Re: [yuanyuan] Jungle Trekking @ Tmn Pendidikan Bkt Gasing on May 15 & 16, 2004 - ROUND 10 !!! [In reply to]
Can't Post

---
Haha!! She's smart.. choose something soft soft.. pandai pun!



Good idea to put the mattress up. She might forget the mattress & cut that bad habit.

Yen yen is also like that. He always pulls the clothes from my mom's cabinet, or the clothes that she had folded nicely and placed on her bed, pull them out one by one. My mom also said lucky he din chew the clothes. He just pull them out only. I think he err... rubs his body on the clothes. Play play only.

Got one time he chewed one box of mine containing my personal letters that I've kept.. I ended spraying the box with my old perfume! He didnt touch it anymore... haha! I think the smell was too strong.

He also likes the toilet brush as well! THe brown one that we use to scrub the floor! He loves it alot, it always end up in other part of the house, or in the garden!! haha! Yaya, we hide that one too!