Admin
Moderator




Dec 14, 2005, 7:30 AM


Views: 50185

Malaysia K9 Day 2006, January 8, 2006, Central Park, Bandar Utama

---
The Malaysia K9 Day 2006 will held on January 8th, 2006 at Central Park, Bandar Utama, Kuala Lumpur. It is an annual event dedicated to all dogs, be it a mixed breed dog or pure breed dog. All are welcome to join us at Central Park on this meaningful day.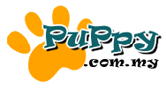 Date : January 08, 2006
Venue : Central Park, Bandar Utama, Kuala Lumpur
Time : 8:15am to 3:30pm
Admission : Free
Open to : All dogs lovers. Owner of Mixed Breeds and Pure Breeds dog and their dogs.

More information can be read at www.puppy.com.my/k9day2006/
To Register for Malaysia Dog Beauty Pageant 2006 => www.puppy.com.my/k9day2006/k9bpform.html ( Free to participate for all )
Door Gifts for the first 500 visitors who register on site
Door Gifts include Shopping Bag from Purina Pro Plan and Goody Bag from Hush Puppies that contains Hush Puppies Calendar, Chinese New Year Ang Pow Envelope and Hush Puppies Chinese New Year Gift Bag
Plenty of Lucky Draw sponsored by Purina for those who register and Lucky Draw include an Apple iPod for the Grand Draw.
A lot of Purina Dog Food to be won by the participants of doggie games and contests




Highlights

* The 3rd Purina / Puppycom Beauty Pageant
* Police K9 Unit Demonstration with brand new demonstration.
* The Protection Dog Demonstration.
* Purina Puppycom Obedience and Agility Demonstration
* Doggie Games
o Dog Fastest Recall
o Obe-Agi Dash Run
o Fastest Eating Duo
o Amazing Agility Race
o Dog Longest Stay
o Waggy Tail Contest
o Dog Musical Chair

* Dog Charities
* Micro-chipping of Dogs
* Dog Parade
* Meet the Dog Breeds
* Lucky Draws
* Doggie Products' Booth
* Vet Corner that offer free medical checkup for your furkids
* Meet the Breed Section
* SPCA & PAWS - SPCA Selangor and PAWS will each have a booth on the Malaysia K9 Day 2006. Dog Lovers are encouraged to donate generously to them. SPCA will bring along several dogs which will be open for adoption on site during the Malaysia K9 Day on January 8, 2006


Program of the day

8.15 am Registration Of Visitors & Doggie Games
8.45 am Starter Trivia (5 trivia games / questions)
8.55 am Game 1 - Dog Wagging Tail Contest + Lucky Draw 1
9.10 am Dog Parade
9.25 am Dog Beauty Pageant - Part 1
- Parade around the stage with & without Dress + Introduction
- Most Photogenic Dog
- Most Creatively / Best Dressed Dog
10.10 am Opening Ceremony
- Launch of Purina Pro Plan New Dog Food
- Launch of Dog Microchipping Campaign by DBKL
10.25 am Games 2 - Dog Fastest Eating Duo Contest + Lucky Draw 2
10.45 am Dog Obedience and CGC Demonstration by Puppycom Dog Obedience Team & Agility Demonstration by the Puppycom Agility Team
11.00 am Demonstration by the Police K9 Unit – with new demonstration that will be different from past demonstration
11.25 am Protection Dogs Demonstration
- Dog Obedience Demonstration, the schutzhund style by Belgian Shepherd
- Hold & Bark and Escape Demonstration with another Belgian Shepherd
- Body Attack Demonstration by a protection dog - Belgian Shepherd
- Object Tracking and Search Demonstration by a German Shepherd
11.40 am Games 3 - Dog Fastest Recall Contest + Lucky Draw 3
12:00 noon : Games 4 - Dog Obe-Agi Dash Run Contest
12.20 pm Dog Beauty Pageant Part 2 + Final
- Most Intelligent / Best Performer Dog
- Most Popular / Favourite Dog (Offline and Online Competition)
- Mr & Ms Puppycom
1:05 pm Trivia Time (5 Trivia games / questions)
1.15 pm Games 5 - Dog Longest Stay Contest + Lucky Draw 4
1.35 pm Games 6 - Dog Amazing Agility Race Contest
2.00 pm Games 7 - Dog Musical chair Contest + Lucky Draw 5
2.30 pm Prize Presentation Ceremony - Announcement of Winner in Beauty Pageant
+ Grand Lucky Draw - an Apple Ipod
2.45 - 3.30 pm Photo taking Session & Dog Socialization Sessions
+ End
_______________________________________________________________________________

Prizes of Malaysia Dog Beauty Pageant 2006

Male (Dog) and Female (Bitch) :
1st Prize : Cash RM 500 + Hamper + 3 KG Dog Food + Pro Plan Biscuit + Shampoo + Trophy
2nd Prize : Cash RM 350 + Hamper + 3 KG Dog Food + Pro Plan Biscuit + Shampoo + Trophy
3rd Prize : Cash RM 250 + Hamper + 3 KG Dog Food + Pro Plan Biscuit + Shampoo + Trophy
_______________________________________________________________________________

Most Photogenic Dog : Cash RM 100 + Hamper + 3 KG Dog Food + Pro Plan Biscuit + Shampoo
Best Dressed Dog/Most Creatively : Cash RM 100 + Hamper + 3 KG Dog Food + Pro Plan Biscuit + Shampoo
Most Popular Contestant : Cash RM 100 + Hamper 3 KG Dog Food + Pro Plan Biscuit + Shampoo Most Intelligent Dog : Cash RM 100 + Hamper + 3 KG Dog Food + Pro Plan Biscuit + Shampoo

_______________________________________________________________________________

More information can be read at www.puppy.com.my/k9day2006/







(This post was edited by Admin on Dec 30, 2005, 8:11 PM)