ai_ney
Ultra ALPHA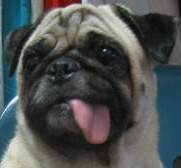 Mar 10, 2004, 7:55 AM


Views: 17891

Reporting Animal Cruelty, Abuse, Neglect Cases

---
What constitutes cruelty, neglect, abuse?

Failure to provide adequate food, water and shelter constitutes neglect. The use of physical force sufficient to cause injury to an animal constitutes abuse. Abuse and neglect to animals constitutes cruelty.

How will you know when to report it?

You only have to suspect an animal is being neglected or mistreated in order to report it to the humane society. It is helpful if you look at the following conditions closely before you call to report:
Is the animal not being fed, or is the animal fed out of your sight (perhaps food is being placed inside the dog house)? Is the animal not receiving water or is the animal knocking over water immediately after the bowl is filled?

Does the animal have appropriate shelter from wind, rain and sun? Is shade available for hot weather? Does size of the shelter fit the size of the animal? Too large or too small is not appropriate for proper care.

Is the animal's coat shiny or dull with hair missing? Are his/her eyes clear and bright or dull? Does the animal appear energetic or listless? Hair missing, dull eyes and listlessness can be signs that one or more problems exist.

Remember not to alter the conditions the animal is living in before calling the humane society. If you feed or water the animal for example, it will be difficult to determine neglect of the animal when the officer arrives. When assessing the animal's condition, be sure not to put yourself at risk. We encourage you to contact the humane society instead of attempting to remove the animal yourself.
If you wish to report a case of animal abuse, be prepared to give the following information:
Your name, address and phone number.

The exact address/location of the problem.

The nature of the problem -- Is food, water or shelter being denied? Is the animal being beaten? You must know the conditions.

What kind of animal is it?

All information that you have regarding the owner. The owner's name at the very least, if possible.
REPORT ANIMAL ABUSE/ NEGLECT/ CRUELTY CASES. TAKE ACTION. YOU COULD SAVE A LIFE.

CALL SPCA AMPANG AT 03-4256 5312.

(This post was edited by ai_ney on Mar 10, 2004, 7:57 AM)