Brief notes about our pets

We have some great pictures of our pets. Storm (GSD-male) who is 2 years 6 months old & Rain (Great Dane-female) is 2 years old now.

In fact both of them participated for the recent dog show held in Mines (MIPE) on 17th March 2002. They are trained for trial obedience and Storm is doing his intermediate session with MKA. He was 2nd prize winner in Pre-Novice Level, at the National Competition held in Melaka August 2001. Rain is in her Pre Novice training now.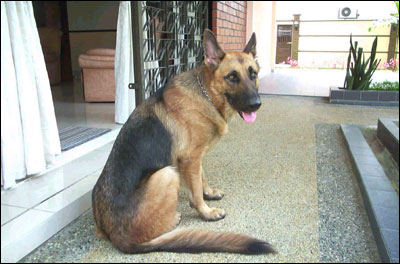 GERMAN SHEPHARD (we call him "Storm") ) MKA Registered Name: Benjoy Bellisimo Boy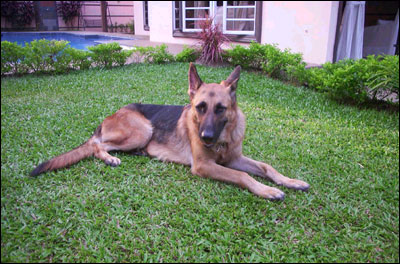 GERMAN SHEPHARD (we call him "Storm") ) MKA Registered Name: Benjoy Bellisimo Boy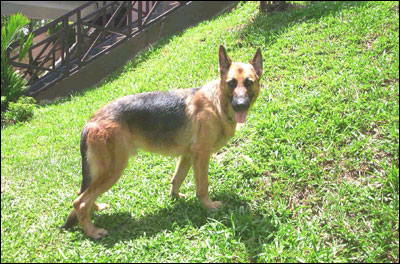 GERMAN SHEPHARD (we call him "Storm") MKA Registered Name: Benjoy Bellisimo Boy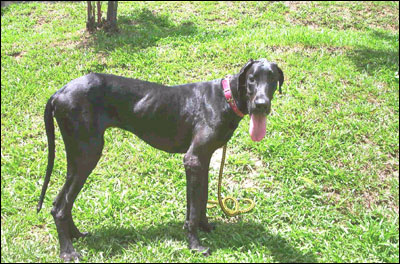 GREAT DANE (We call her "Rain") MKA Registered Name:Shimmering Drops of Rain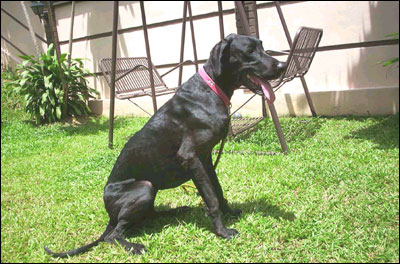 GREAT DANE (We call her "Rain") MKA Registered Name:Shimmering Drops of Rain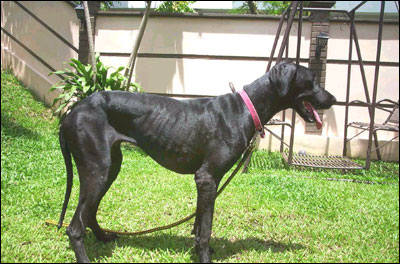 GREAT DANE (We call her "Rain") MKA Registered Name:Shimmering Drops of Rain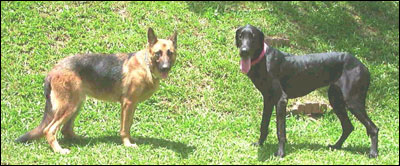 LETS GIVE A GOOD POSE FOR OUR MASTER (--- says Storm to his partner Rain.)
>> Back to photo gallery