elizatye
K9 Senior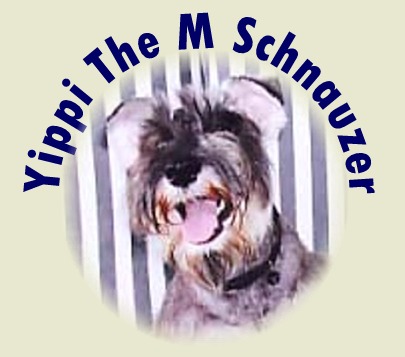 Nov 1, 2002, 9:35 AM

Post #14 of 277 (241569 views)
Shortcut

Re: [arthur] Grooming of M Schnauzer [In reply to]
Can't Post

---
Hi, Arthur,

I would like to say thanks first. The info from you is very useful for me. At this moment, I' think it's better for me to look for an experienced groomer, before I know more about how to groom a schnauzer. My puppy likes to play around at the small garden at the back of my house. After he enjoyed this wonderful moment, his body is full of dry leaves and covered with dusts. Some more his coat is quite thick. So, what I have to do now is to clip his thick coat away for easy cleaning. I understand that it is not easy to learn and very challenging, but I still very interested in grooming my cutie baby myself. May I know how long you spend to learn how to groom your schnauzers? For the grooming tools you mentioned, can we find it at any pet shop? Is it necessary to having all for grooming a schnauzer?

From the Magazine and TV, we can see that most of the schnauzer, their eyebrows and muzzle whiskers are really long, as you said, their trademark. But for my cutie baby … of cause, if compare with some other breeds, it's long, but if compare with the same breed, I think it's not long enough … is it because he is still YOUNG … (his is now 6 months old) …. Will it grow some more? One of the reasons why I mad with schnauzer is this special trademark. Ha ~~~ how if this wonderful trademark lost after back from grooming, ah ah ah …. I really cannot accept lah …… NIGHTMARE

I advised by MS Yeoh, our trainer, we have to clean our puppy's ear. What we can do is plucking the hair on his ear hole, I've tried, but he seems uncomfortable and ran away, it is due to pained.

Arthur, I think there are still many to learn from you about the schnauzer.

Thanks a lot.