lisachew
Member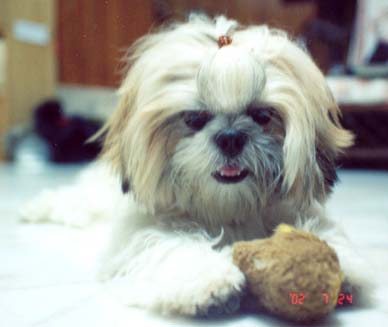 Nov 1, 2002, 5:26 PM

Post #14 of 66 (131301 views)
Shortcut

Re: [arthur] highland vacation for pets [In reply to]
Can't Post

---
Hi Author,

Sigh... I think the fact that this country is Islamic country although it is multi-racial,multi-cultural society, so it is really difficult for them to even consider to do as what we hope for our canine 'peng you'.


sob sob

Your suggestion for the authorities to at least put the sign of canine is allowed as long as its on leash.. etc, it is really good. Maybe we can actually write a letter up to the STAR and complain or suggest about it?

Well, lets pray that our canine 'peng you' hv a brighter future in walking where ever they want!!!


Regards
Lisa

"A dash of lion, several teaspoons of rabbit, a couple ounces of old Chinese men, a bit of a beggar, a tablespoon of monkey, one part baby seal, and a dash of teddy bear." - shih tzu