annkam100
Member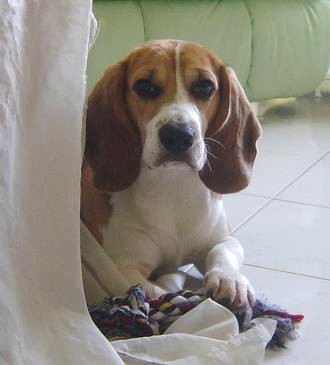 Oct 15, 2003, 12:35 AM

Post #1 of 13 (3061 views)
Shortcut

My beagle have skin problem. Seek help!!
Can't Post

---
Hello Everyone,

I'm owning a 5mths old beagle name Nero. Just recently I found out that the small patch of missing coat (coin size) is getting bigger & bigger so I went to the vet. During my last last visit there he said there was nothing wrong with him & it was just some allergy. Nero was then given a jap and some medication. His conditions improved and there were much much less shedding after that. Just last week he had the same problem again. I find that he is scratching much more and his terrible sheeding got back. There were new patches on his back and side body. This time the vet diagnose that it was enzema.

His symtoms :-

- Initially, just a round patch of missing fur (not total gone, where u can see the skin but it was obvious if u look closely.)

- Started with 1 patch then more and more.

- Bumps on skin when i touch.

- After medication by the vet the infected area turn to slightly red & eventually drying up

- His fur will drop of together with the dried skin still sticking on it.

Anyone care to help me & share their experience?

Thank you so much.



--Ann


(This post was edited by annkam100 on Oct 15, 2003, 12:37 AM)