bubbles2004
Novice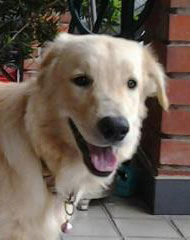 Dec 11, 2012, 5:21 AM

Post #1 of 1 (17649 views)
Shortcut

My Golden Retriever Smelly Skin Problem
Can't Post

---
Hi all,

My GR started having funny smell and all this while I tot was the ear problem. So I clean her ears daily until recently I found out it was coming from the badly infected skin. (Pls see photos).

Photos taken after I have shaved off the fur of the infected area just this evening. And I applied some oil to the infected area.

Need your advise what should I do ?