ai_ney
Ultra ALPHA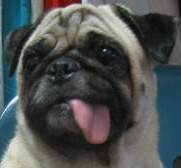 Jan 26, 2012, 9:02 PM

Post #2 of 2 (6987 views)
Shortcut

Re: [liab2005] Vet Clinic in Cheras Area [In reply to]
Can't Post

---
hi,
wat is the cause of ur pug's itchiness? there could be many problems... from yeast, fungal, ticks/fleas to allergies...
if u wud like to discuss further, write to me at ai_ney@ ho tma il. com ... i hv 2 pugs myself...
i stay in cheras too but my vet is in puchong... do not know of other vets in cheras...



Sookie's Photo Gallery
DON'T BREED AND BUY, WHILE HOMELESS ANIMALS DIE.
EVERY DOG SHOULD HAVE A HOME.