Shinya
Member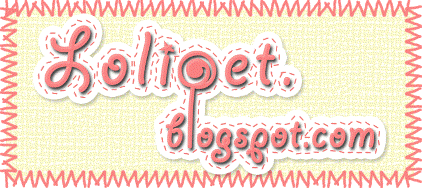 Jun 27, 2011, 9:13 PM

Post #1 of 1 (19712 views)
Shortcut

Lolipet - The Pet Boutique
Can't Post

---
Dear dog lovers in Puppy forum,

I wish you all are doing great here. It has been a while since my last post here, and it is almost shocked to see the activity here in puppy forum isn't as glory as compared to those days when I was still active here.

I suppose with the introduction of social networking sites, people prefer to mingle at other platform.

My intention today is to introduce my online pet boutique that was just newly launch. You may find our boutique at http://lolipet.blogspot.com and our facebook fans page http://www.facebook.com/Lolipet

We are still new, and we still have got a lot to learn. Come and mingle around with us. Would like to see some of there.


________________________________________________________________________
Come visit my online pet boutique lolipet.blogspot.com

and join our fans page at www.facebook.com/Lolipet