Aerith
Novice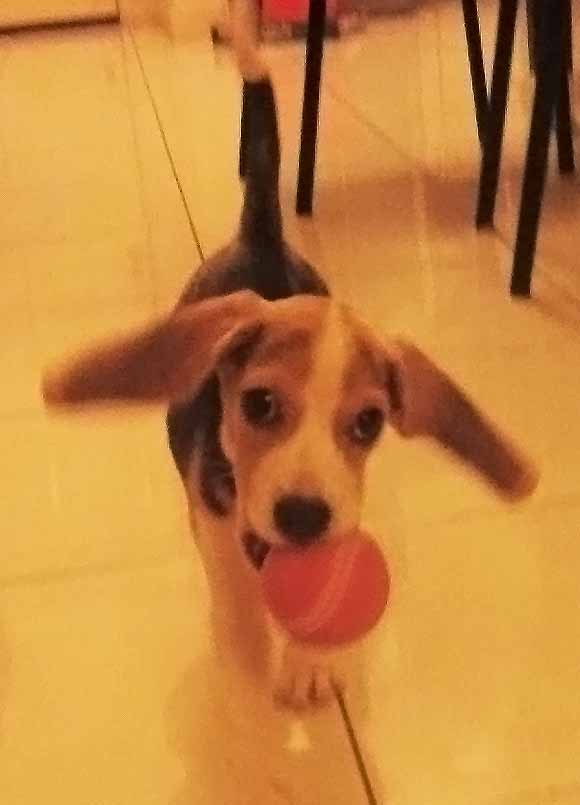 Apr 13, 2011, 8:35 PM

Post #1 of 1 (6861 views)
Shortcut

Dogs that bring their Poo to you
Can't Post

---
Hi all,

I wonder if any of you have this same problem. My 5 months old Beagle, Corrie, tends to take her poo out into the living room where we all always sit and watch tv or to the computer room where we do our work.

She is trained to pee and poo in a designated area in the bathroom. She does that yes but occasionally she will take her poo out and live it on the living room floor etc. I realized though its just this two areas in the house because thats where our family gathers. So she's probably doing it to get our attention or because she sees me cleaning up after her and wants to help to?



As for the theory of lack of attention, we play with her for 1 hour straight including 5 minutes of trick training daily after work. and she walks freely around the house so we pet and hug her everytime she comes near. She has her own toys all over the house. I think she gets alot of attention. How much attention do they really need anyway? Is she just acting up cos she's too spoilt? please help.. huhu i know im doing something wrong i just don't know what it is..



Do any of you have this same poo picking problem? and do you know how to stop this?

Thanks for your help and feedback