GoldenAddict
Canine Addict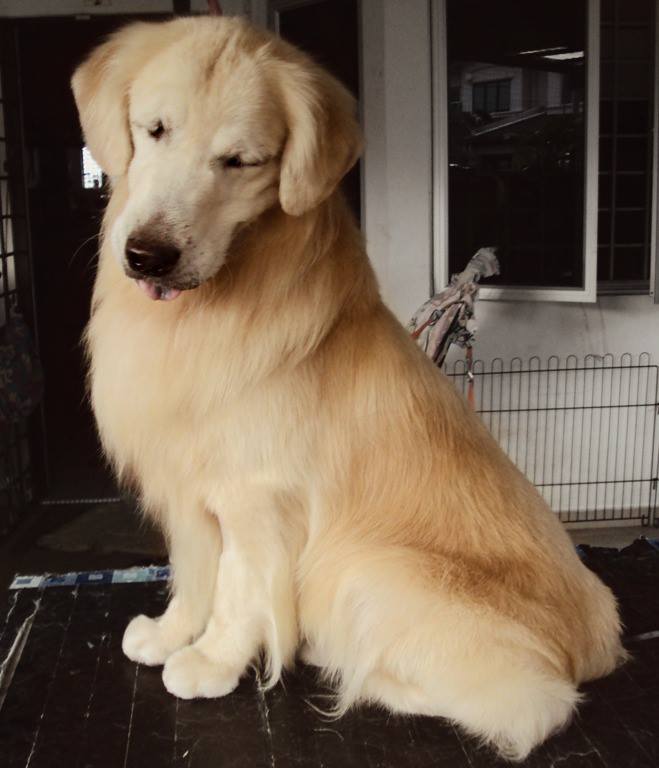 Jan 24, 2010, 11:24 PM

Post #3 of 6 (5102 views)
Shortcut

Re: [yentyl] My GR ear 'bengkak'! [In reply to]
Can't Post

---
If it's the ear flap that is swollen, then it could be an Aural Hematoma.
http://www.marvistavet.com/..._aural_hematoma.html

The puffy part is filled with blood & it's VERY painful to the touch. Head shaking or ear scratching such as bacterial ear infection or ear mites may be responsible.

You need to bring your dog to the Vet asap to get it drained. If left untreated, the swelling may eventually resolve on its own, leaving the ear deformed, a so-called "cauliflower/currypuff ear."

For now, wrap your dog's head with a bandage pinning his ears to his head to keep him from shaking & breaking more blood vessels in his ear flap.



"Multi BIS (local) GreatGrowkenn Agnes CGC" is ranked #5 (all-breed) in Best Malaysian Bred Dog Of The Year 2010"