mizeakira
Member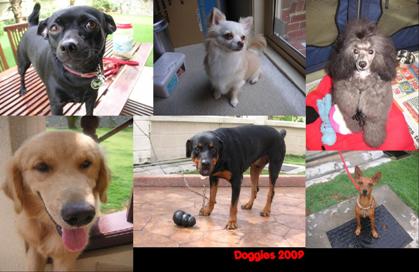 Jun 15, 2009, 5:27 PM

Post #3 of 10 (7857 views)
Shortcut

Re: [cocogeckos] Toy poodle problem [In reply to]
Can't Post

---
Hi,
I understand how you feel as my toy poodle had this problem at the first place.

Now, she is well trained. She pees on the papers and listen to commands. Do not give up. Your puppy will get it one day.

My tips is to bring her to the toilet first thing in the morning after she wakes up and after meals. Dogs will usually pee at this time just like humans.

If she does not want to do it. Sit there and wait for her a while. If she still does not do it, maybe you can leave her alone and close the door. Check on her after 5 minutes to see if anything happen.

When she do it, praise her like mad.. Give her treats.
Continue doing this until she gets it. This is the way I taught my puppy and it worked for me.
So good luck in trying.


mizeakira