acsyen
Ultra ALPHA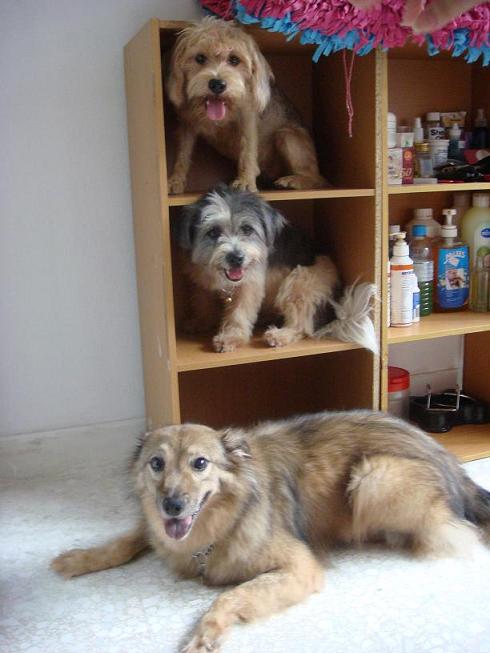 Jan 6, 2009, 4:00 AM

Post #6 of 7 (7091 views)
Shortcut

Re: [acsyen] Caution when using cages!!! (not for the faint hearted) [In reply to]
Can't Post

---
The pictures enclosed are a reminder to us who owns and wish to own dogs or cats. Crating them is a safe way but not if the cage is damaged or bent. This puppy got his head stuck at the top of his cage and broke his neck and died. He was left unattended for long hours. When we tell ourselves that we want to own a pet, ensure that we have time for them. Ensure that any area we put them in is a safe place. To replace a damaged cage may cost money but would you stay in a damaged house that may endanger yourself? Think of the pet as how you would place yourself in....ask yourself questions and answer sincerely how much you would do for your pet if you own one.

It is always fun and nice to see other people's pets and wished to own one.... please remember that the people who owned those pets and their pets are in great condition, the owner have invested not only love but time and money. They regarded their pets as their friends and family.

This is 1 an example of a neglected pet that ends up dead. I have seen pets legs broken, jaw dislocated and eye hurt when kept in damaged cages. If you have a small puppy or kitten or cat, please ensure that the bottom of the cage is covered with kennel board so that their legs cannot get stuck in them. Make sure that the doors do not have gaps so that they cannot push their head through. Make sure that the top of the cage is not bent or have a gap, cos the animals may get curious ( maybe seeing a bird perch on top of their cage or a fly flying around the top ) and jumped up and got his head pushed through that gap.

If you don't have time for yourself, please do not own a pet. Visit friends who have pets and play with their pets instead. Or volunteer in any animal shelters or rescuers homes.

---
~Nature's Way: Raw Food for Health ~
~ Pet ID Tags: A MUST For Every Pet! ~