ai_ney
Ultra ALPHA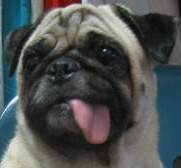 Jan 7, 2009, 1:11 AM

Post #2 of 6 (9867 views)
Shortcut

Re: [KIMICHONG] dog whining and howling [In reply to]
Can't Post

---
hi there,

first and foremost, NO, u must not abandon ur dog... be a responsible owner and work with ur dog to help him with his behaviour problems...

do a research on the internet on possibilities why ur dog is whining at night... does he want ur attention? is he getting enough exercise in the day? there are tonnes of information u can find on the world wide web these days... make full use of it!



if it's a behaviour problem, there are animal behaviourists who can help ur dog in correcting it... if u need a contact, let me know...

at the same time, research also on hip problems in dogs n how u can help him lead a more comfortable life...

eukanuba may not be the best kibble brand around... some dogs are choosy with food, but most will eat after being starved for 2 days... feeding a dog is trial and error, and again, doing some research would help u a lot to understand about the situation at hand...



lastly, do not ever give up on ur dog... u r the one who chose him, not the other way around... he only has u... always remember that...




Sookie's Photo Gallery
DON'T BREED AND BUY, WHILE HOMELESS ANIMALS DIE.
EVERY DOG SHOULD HAVE A HOME.