jackymch
Novice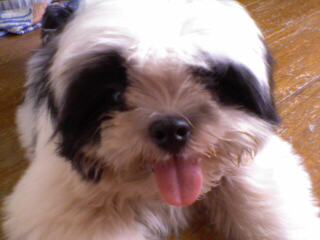 Oct 1, 2008, 7:29 PM

Post #1 of 1 (1110 views)
Shortcut

Best times to feed dog and how many times?
Can't Post

---
i think i saw a post like but m not sure where.. just want to ask for opinions as to how many times should one feed a ST? Cuz i feed my 2 local breeds once daily n if i give more, they will not finish their food.
But my ST, he eats little by little, and jumps a lot.. Currently m feeding the ST 3 times daily. N at each meal, i give very little, cuz if i give too much, he wont finished it and just leave it there.
I want to change to feeding it 2 times daily, and each time give more food.
What is the best way to change it from 3 to 2 times? Each time i feed whisky(ST) so little, m worried that he'll not hv enuf and wil be hungry.. hehehe...
pls give me pointers...