myzanordin
ALPHA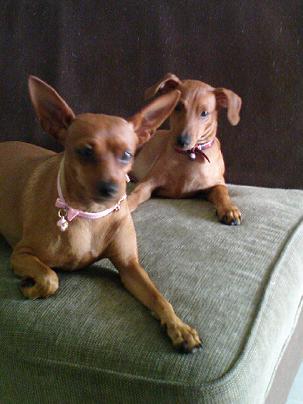 Jul 29, 2008, 7:42 PM

Post #4 of 4 (7935 views)
Shortcut

Re: [mikichua] GR changed due to new place? [In reply to]
Can't Post

---
From my personal point of view, the GR is trying to show whose alpha in the pack. I am shock too, cos, GR is a naturally friendly and sweet dog, though..and is able to adapt to any situation. They are sweet towards cats and smaller dogs..but again, it depends..

The rest of the dogs shld be introduced bit by bit and to be seperated for the time being. Their meetings shld be supervised by human...u cn try talking to Acsyen..she is normally in the forum under Rescue and Adoption. She is a Rescuer and have quite a number of dogs with different personality. she might be able to refer you to someone too..

Good luck. Dont loose hope. There's always a solution...