ai_ney
Ultra ALPHA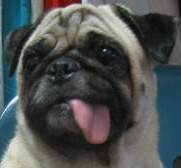 May 8, 2008, 9:31 PM

Post #3 of 9 (8873 views)
Shortcut

Re: [antoni_lbk] What dog is this? [In reply to]
Can't Post

---
hi, mixed breed means at least 1 breed is identifiable in the dog, while mongrel means really mix already, until duno wat breed mix wat breed...



i agree with mum2jude, ur apple very nice colour... it's dark brown rite?

why apple nearly unable to see this world? mayb u can post ur story in 'me n my dog'... hope to hear from you!




Sookie's Photo Gallery
DON'T BREED AND BUY, WHILE HOMELESS ANIMALS DIE.
EVERY DOG SHOULD HAVE A HOME.