myzanordin
ALPHA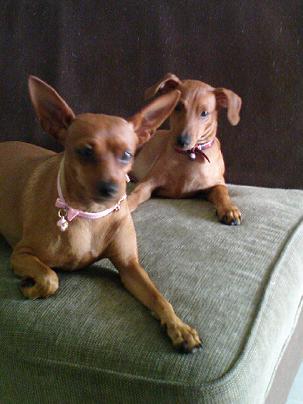 May 6, 2008, 11:23 PM

Post #10 of 18 (13076 views)
Shortcut

Re: [mum2jude] Barking in e midnite. [In reply to]
Can't Post

---
yeah..yeah ..soli, soli for hijacking ...



aiyoh..kesiannyer. Hope she will be find a good home and find true deserving owner....just pray that she will be emotionally heal and learn to know that there are nicer ppl out there.....

Pity..the 2 bigger dogs. They will never experience love. But ironically, how bad they are treated pun...they will still love the owner unconditionally...

And yes, they are lots of ppl who thinks 'harta benda' is more importance than their pet. One of my cousins, abandon her 'pet cat' in a pasar cos she was always sleeping on her new car...so, the car calar. So what ?? I ask her its only a car!

She thinks i am insane. Told her not that the car cannot jalan or what, its only scratches. Dnt knw what they are thinking.....

Where I stay. Most are middle-class chinese family. THough we live a small terrace houses. Most of my neighbours have dogs, all free to roam in their porch area. Sad to say, rich ppl, big house, big compound...small heart, brainless....