myzanordin
ALPHA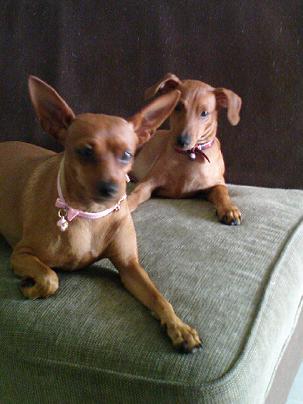 Apr 7, 2008, 11:48 PM

Post #3 of 12 (5083 views)
Shortcut

Hai Nadia,

I have similar problem like you except that my Pluto do not poo..but he pees. He pees when he is too excited or scared. However,when a stranger gets near him ..he will show his 'takut look' and hide behind me..or under anything...as long it can fit his body and hide.

About the peeing problem.. we try not to make him excited or scared. and when he does we do not acknowledge by not touching him or so..we let him cool down ....

As for being timid. My trainer told me.Just ignore it. As the more we show our concern or acknwledge, it will be shown thru our body language, and he will think its alright..so,dont tell ppl ' yah..he is scared' just ignore ! When ppl tell u that, u just, give no comment. What I mean is, u do that, when the dog is around you lah..

I knw its easier to say, but susah to practise..especially when in public ..and when he keeps running away from ppl who wants to touch him...or..worst from ppl he see almost all the time...