robarto
Novice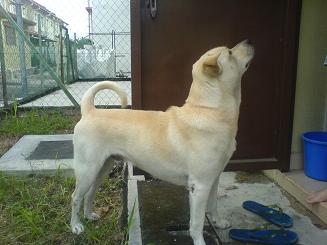 Mar 20, 2008, 8:02 PM

Post #1 of 12 (11488 views)
Shortcut

Current 3 year old dog unable to accept 7 month old Golden Retriever
Can't Post

---
I have a male Labrador cross that is around 3 years old. Recently we adopted a 7 months old male Golden Retriever with hope that he will be a good company to our current dog.

However, after exchanging some bark and sniff, my current Labrador mix turn aggressive and kept growling at the Golden Retriever. In some cases attack him as well.

I read that it's just dog nature to show who is the boss. But how long will this go? So far there has been no harm done. But worry that my current dog will cause worse injury in time to come.

Anyone experienced such dog behaviour and manage to resolve it? We really would like to keep the GR, but if it doesn't work out, might need to let the poor pup go.