jacksontan
Novice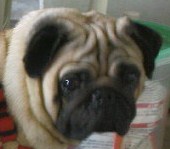 Jun 18, 2008, 4:09 AM

Post #76 of 79 (4900 views)
Shortcut

Re: [Veanne] my dog suffering while boarding at petshop [In reply to]
Can't Post

---
Dear All,

First of all, 1st time read this thread, sad that a lot of people's dogs & pups suffer while boarding.

Anyway, sorry to restart this thread after so long. Need to ask a few questions. Has anyone boarded their dog at St. Angel Puchong before? next to Tesco.

It is a vet & shop. My dog was sick for 2 weeks (flu) after I got him home. He also started to have skin problems ( ie. skin breaks and lesions appears , like lost skins and bleeding. ) I mean all over his body. Taken antobiotics 2 weeks still not healed, that was almost 2 months ago. Now the spots & bumps heals but another appears.

I have yet to bring him to see another doctor. Just want to know if other people have similar sad story when they use St Angel?

You see, I cannot be 100% sure if he got the skin problem from the boarding but i am 100% sure the flu was from there. 5 days there and he stink like hell when I fetch him back. Plus lost weight also. All the other dogs there were medium to large dogs, mine was the only small dog there (pug). I could see he was real scared when I collected him. Could hardly recognize me. Pls let me know ok? Thanks.