ai_ney
Ultra ALPHA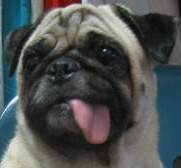 Feb 29, 2008, 6:47 PM

Post #3 of 5 (8930 views)
Shortcut

Re: [Amber.Faith] Erect ears will drop again? [In reply to]
Can't Post

---
yep i've seen quite a number of dogs with 1 erect n 1 drop ear... i just find it mind-boggling how she used to hv both drop ears, then both ears erected, and now 1 ear dropped again and another 1 is kinda of semi-erect!

currently wat i observe is tat her ears stay the same even when she's excited or alert... will keep on observing...


Sookie's Photo Gallery
DON'T BREED AND BUY, WHILE HOMELESS ANIMALS DIE.
EVERY DOG SHOULD HAVE A HOME.