mickey123
Enthusiast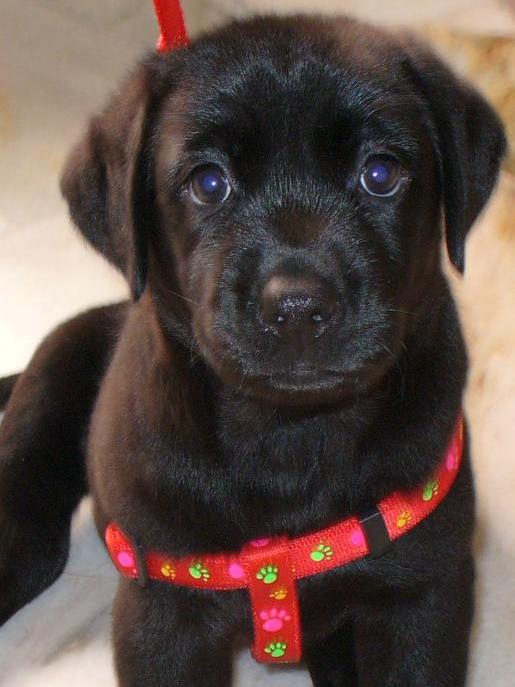 Dec 6, 2007, 4:18 AM

Post #8 of 18 (13028 views)
Shortcut

Re: [ntfantasy] Looking for a Labrado... [In reply to]
Can't Post

---
my lab is a female lab, turning 15 weeks old this coming Thursday (tomorrow).

yeah, when you go and choose the puppy, remember.. choose the one who come to you (cause I believe, when you choose the puppy, the puppy also is choosing his/her new owner), and play with you.. Then, choose the one which is active (like mine is the most active among the four puppy. At first I tried to get a yellow lab, but the yellow lab didn't come to me, and looked so coward. So, end up I chose this black female lab that is active and come to me..

A female dog normally is cheaper than a male dog and heard that it's more easy to train. By the way, all puppy are naughty and destructive.. So, you better have patient to deal with it. Another thing is their pee and poo problem. You have to clean them up before they are toilet trained and remember Labrador is a large breed, so need more space for him/her to move around. I stay at a landed property and have some space to let my furkid move around, so I can get a large dog. For you, you have to think. According to what you'd mentioned, you're a student. Are you renting a house or an appartment or just a room??? After breeding a lab, do you have space for him/her?? and when you finished your studies, will you go overseas or work?? and if that is the case, where will your furkid go?? better think about this before you adopt a dog. Then, having a dog and when you want to take good care of him/her, you will need money to maintain. As you'd mentioned (again and again around this forum, looking for labs puppy), you're just a student, do you have money to keep your dog healthy and in good condition?? how much are you willing to spend on your dog?? You have to think all these questions before you get a dog. If what I have told you, have hurt your feeling, I'm sorry, but I just want to let you know that keeping a dog is not as easy as you think.



Think twice before you get a dog, if not you're just creating another poor fella living in this planet.



Cheers.