chunhuey
Dog Kichi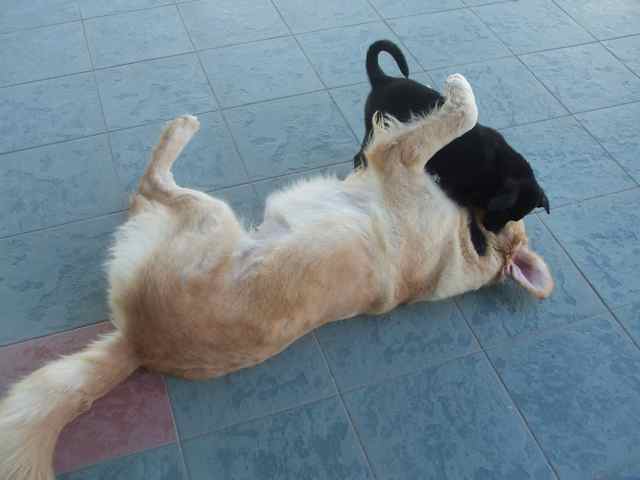 Oct 29, 2007, 5:07 AM

Post #1 of 13 (15161 views)
Shortcut

Another 2 Jabs after 3 Jabs... ?
Can't Post

---
Hi everyone...

Need some help here. It's a long story with my GR puppy. She was born on 20 May 2007 (as stated in her cert). She got her 1st jab when she was till with the breeder on 27 June 2007. The breeder only passed me her vaccination card on 29 July, and on 30th July, I took her to my vet for her 2nd jab.

She had some sort of skin allergy at that time and was on medication and antibiotic for a few weeks. The vet then gave her 3rd jab on 27 August 2007.

When I brought her to the vet for the 2nd jab, I told the vet she was born some time in May (because I didn't have the cert yet and that's what the breeder told me). The vet scanned her microchip, checked her teeth and insisted that she was born in April.

Today I brought her to the vet clinic again because she seemed bit less energetic and no appetite for the day. Another vet attended to her. When I told him that she was born on 20 May, not in April, he said that she has to take another jab and another booster again, because her last jab was done too early. Got such thing one ah???


]

I told him the story that another vet from his clinic said my puppy was born in April, not me. He said to play safe, give her another 2 jabs... I would like to know if this is necessary? Coz I have heard of dogs having 4 jabs, but not 5... Will this cause kidney problem or so?

Many thanks in advance...