JustineBiBi
Member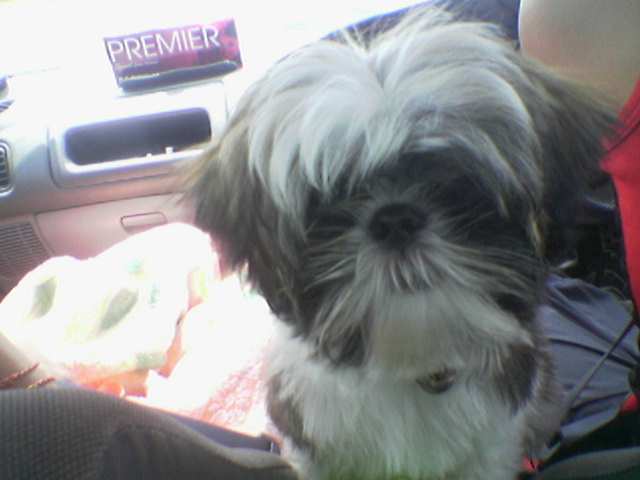 Nov 4, 2007, 9:59 PM

Post #8 of 10 (1835 views)
Shortcut

Re: [supermutts] Can dogs sleep in the same room with the new born baby??? Advise pls... [In reply to]
Can't Post

---
normally, when it is the time for their meal, i'll get them to go into their crate. coz, since puppy, they use to having their meal in the crate already. and, they do have toys... so many of them!! huh... i used to let them have their toys... they'll play with their toys their own. but, even though there are so many toys given to them, my MS used to grab all the toys for himself. he wont let my ST to have even one. sometimes, my ST will only let the MS to have the toys... and ignore him. but sometimes, when he gets angry, he'll fight with the MS but, not grab the toys....



when i back to my hometown, i'll also bring them back together. i've prepare a play pen for them. they'll only been put in the play pen when i m not at home or got visitors visit to my house. they'll given the chance freely roam in the house most of the time. when time for meal, MS will having his meal in the play pen while ST outside the play pen (in order not to fight for the food) when time for sleep... of coz, they'll keep following into my bedroom. tried before to let them sleep in the living room, but they knock my bedroom's door... in order not to disturb my other family members, i let them into my room lor...

now, it is almost time for me to give birth, just worry if i can let my furkids into the room... i've discuss with some of my friends who have dogs with them also... they told me, actually, dogs can put together with baby. but, the environment need to be very clean. she also put her baby to sleep together with her MS. maybe, the first month during the confinement (the baby born), dont let the dogs to go so near to the baby lor... luckily, my parents... accept my 2 furkids with me even though i pregnant or going to give birth...