chunhuey
Dog Kichi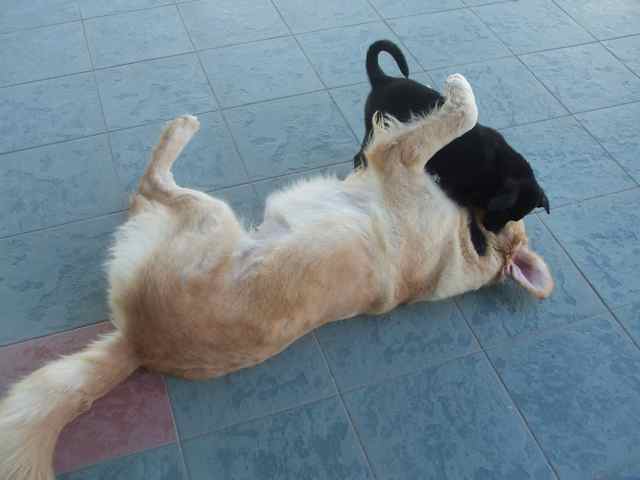 Sep 10, 2007, 9:08 PM

Post #1 of 2 (2289 views)
Shortcut

Kinda big 'pimple'...
Can't Post

---
Hi.

I have a question regarding a 'pimple' on my GR's ear. She is a puppy. Previously she was on medication and anti-biotic because of her itchy skin. Just finished her 3rd jab 2 weeks ago.

I found this 'pimple' (or issit a lump???) on the tip of her ear a few weeks ago. Initially I thought it's an insect bite or something, as she is an outdoor dog. She never scratch on it, and it doesn't seem like she is pain whenever I touch it. There is only one on her body, and she has been active and energetic as usual.

I am not sure how to load photos here, so I have loaded on my own server, and here is a link to the photo:

gallery.mac.com/seaedge#100029

I read from some articles on the internet which mentioned that drugs may cause this kinda thing on a dog's skin. I remember she got this when she was still on the medication and antibiotic. Do you think this may be the cause?

I am a bit reluctant to go back to the vet, because he always suggest that I put my dog on antibiotic and other forms of drugs. He would even 'lecture' me if I told him that I prefer not to and would appreciate any other alternative ways. So if anyone of you had any experience with this, would very much appreciate to have any feedback on this.

Many thanks in advance!