chunhuey
Dog Kichi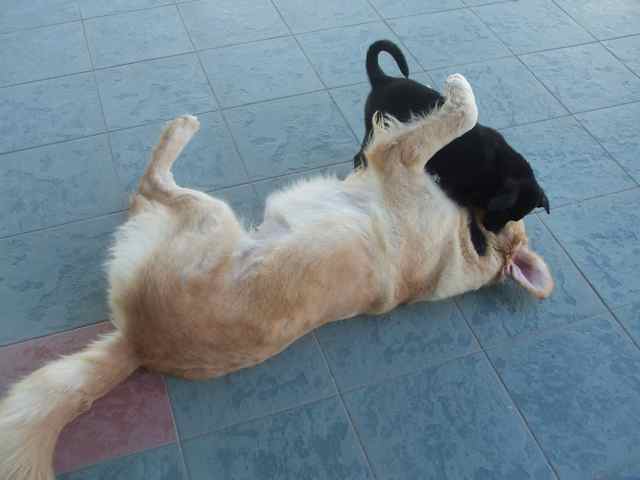 Sep 7, 2007, 5:03 AM

Post #1 of 18 (8548 views)
Shortcut

Sharing some natural skin remedies
Can't Post

---
Hi!

I recently discover 2 natural remedies for dog's skin from this book 'Dr Pitcairnís Complete Guide to Natural Health for Dogs and Cats' that I would like to share.

Rosemary Conditioner
-1 teaspoon dried rosemary (or 1 tablespoon fresh)
-1 pint boiling water (1 pint is like around 250ml)
Combine and steep for 10 minutes, covered. Strain and cool to body temperature. Pour it over your pet after the final rinse. Rub in and towel dry without further rinsing. It promotes a glossy coat and helps to repel fleas.

Lemon Skin Tonic (for dogs only, not cats)
Thinly slice a whole lemon, including the peel. Add it to 1 pint of near-boiling water and let it steep overnight. The next day, sponge the solution onto the animalís skin and let it dry. This can be used daily for severe skin problems involving fleas.

Personally I have tried these two on my dogs. It works and I really love that it's a natural remedy that we can prepare at home on our own. :) And it's easy. :)

Here is a link to my blog that I have written about these:
web.mac.com/seaedge/MyDogDiary/My_Dog_Diary/Entries/2007/9/6_Better_Skin_in_A_Natural_Way..html#

Cheers!