JustineBiBi
Member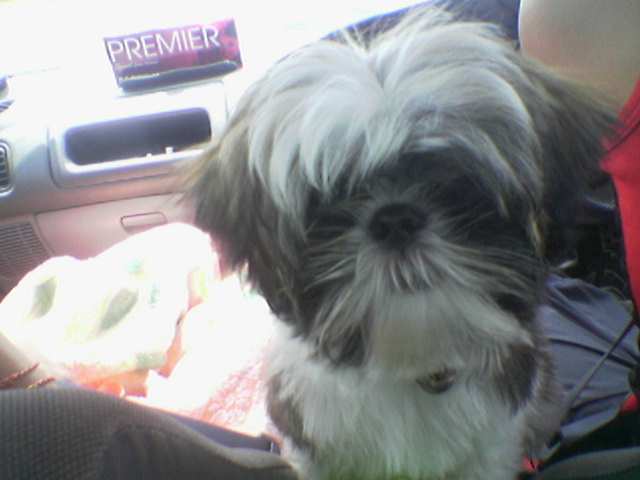 Aug 29, 2007, 7:12 PM

Post #10 of 16 (2717 views)
Shortcut

Re: [yoko_zimi] Problem & FOOD for Shih Tzu [In reply to]
Can't Post

---

Hi

JustineBiBi,

my bear bear wont be bored la, he d have 3 toys with him now.. and he alwiz run here n there for food then my sis they all keep playing with him.. i realised maybe some insect bite him as i found some small red dot on it body .. got any lotion can apply to cure the itchyness?

for his food any brand to recommend ?



sometime, shih tzu is really manja. even though they have toys, yet they still need their "papa n mummy" to spare time to play with them. just like mine. my shih tzu n m.schnauzer have boxes of toys... but, they rather don't want the toys and keep following me here and there asking to play with them. sometimes, i ignore them... there... they scratch here and there... it is usual.

red spots ... maybe caused by the hot weather. u can purchase the hot spots spray from the pet shops. spray bear bear whenever he scratches the red spots area. or... u can get wet cloth and wipe the red spots area.

is bear bear allergy to food? maybe you can observe sometime first. oh ya... are you keep changing bear bear's food? if you buy new brand food for him/ she, you can let him/ she try small amount first and observe carefully... if nothing happen and he/ she likes the food... then you can keep going with the brand. how old is bear bear?