myzanordin
ALPHA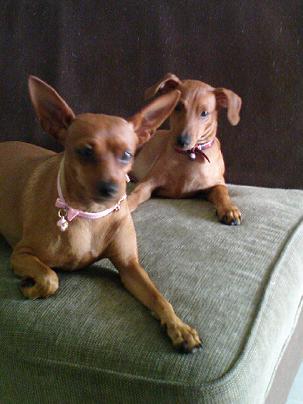 Jul 11, 2007, 9:22 PM

Post #3 of 4 (1578 views)
Shortcut

Re: [Kevin Chuan] How an We Stop These Sick People From Doing This? [In reply to]
Can't Post

---
Kevin,

This is happening widely in China, Korea and Vietnam. Whilst its illegal in Phillipine and Thailand, there are still some who practised this so called uncivilised eating habit...Don't look far, it is now happening in Malaysia itself. How can we stop this?? This habit is being brought in by the foreigner. The canine and feline meat they got it from the strays and sometime supplied by the locals. These cases have been revealed by the Malay Mail recently.

There are no rules in Malaysia that deemed iilegal to eat cats or dogs. The Veterinary Dept. is not making any arrest unless there are cruelty involved...Meaning killing companion animals are not considered cruel !!!! Then, what?

That is why, the Independent Pet Rescuer and all the animal lovers are doing their bit in saving this animals when nothing much can be done by the authority. I think the foreigner are thinking that they are probably doin the country a favour by reducing and eating the strays. Somehow, they are going to caught and killed at the Pound anyway!!

Perhaps, SPCA and other animal activist association could come forward to speak to the MP's and making it illegal to slaughter and eat cats and dogs. Other Asian countries have do so, Phillpine, Thailand and soon China. AAF, Animal Asia Foundation, Jill Robinson is working round the clock with her Dr. Dog Therapist Programme and Dog and Cats.... food or Friends?? campaign to educate Asian. Guess what she was here, last few months ...to launch our Malaysia very own, Dr Dog. and if you check AAF website, under DR. Dog Malaysia, it is stated there there cases of Dog Eating in Malaysia is already known and acknowledged. Embarrassing isn't it?

Again, its all up to us Malaysian and animal lovers to stop this 'epidemic' from spreading further. Our issue its not big yet like other Asian countries (i hope). No cases of transporting hundreds of dogs for slaughter house, no dog farm to meet the demand of dog meat, no live market to sell dogs and cats for consumption. Not yet ! If we don't act fast, the demand will be there. Our companion will end up as a live stock soon...