cherwith
Novice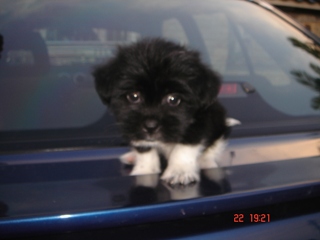 May 24, 2007, 11:11 AM

Post #7 of 9 (2242 views)
Shortcut

Re: [supermutts] Making it Legal:Raring of Our Four=Legged Friends [In reply to]
Can't Post

---
Supermutts,
I understand that an ideal situation might not exist and yes the possibilities of having those whom go against the grain, who fail to abide to responsible pet ownership will definitely exist. What is my suggestion? Well, I have a few whether you and other will find it viable is a whole different story altogether. Perhaps a signing of a contract stating that the owner will be responsible for its pets be it a dog, cat etc as how owners are responsible not to put their radio too loud, cause a nuisance by throwing items out of their apartments, renovation after hours etc. Owners will also be responsible for the actions of their dogs in case of dog poop and as you mention as how a parent is responsible for the actions of his or her child. So if the dog is found to have damaged property, it will be the owner responsibility to bear the cost and other actions will have to be borne by the owner .Those who do not abide by the contract, breaches the contract thus action will be taken.(thus their rights no longer apply) It has been done before, probably not in Malaysia but in other countries that were fighting for the right to keep pets in apartments. Furthermore when it comes to dog in apartment perhaps bigger breed dogs are not suitable so perhaps rule stating how many or how big a dog you can keep (for the well-being of the pet) can be laid down. Ground rules have to be laid down or chaos will occur, that I'm aware of.
We have to remember we do not have the luxury of living in an idealistic world may it be concerning dogs in apartment or other issues.

Just my thoughts ...