GSlover
Canine Addict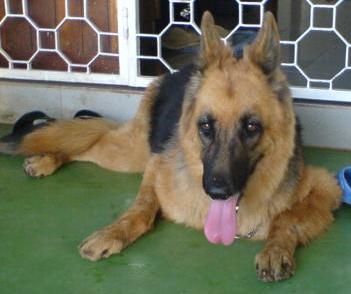 Jul 16, 2007, 4:47 AM

Post #21 of 133 (17411 views)
Shortcut

Re: [barrylin] Beagle Owners Corner [In reply to]
Can't Post

---
If you want to adopt a dog, my advice to you is keep in mind that the dog may not meet your expectation in terms of obedient behavior and mannerism. This is because it was trained or brought up by its former owner, so you probably have different discipline style you want to impose on this dog, it may take a while to adapt to your home or discipline style. It could take as long as 4 months to slowly follow your discipline style. Unless you have that patience.

Let me share with you my experience, I adopted a 3 yrs old mongrel this year, it still have the habbit of biting/destroying slippers etc. And it doesn't like to take bath and nail clipping, so we have a hard time to catch it, and at times it wants to bite us.

If you raise a puppy from very young age (from 8 weeks old), you could mold it to your discipline style, where to pee & poo etc.

I fully agreed with Tuck Fook, if you bought a dog at certain price, you would not give up the dog so easily no matter how naughty it is. If the dog is free, human nature tends to give up easily when faced difficulty. Beagle is famous for being rascal and naughty, so if you want to own a beagle, you must have high level of patience.