GSlover
Canine Addict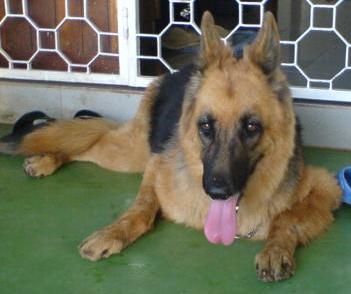 Mar 11, 2007, 7:33 AM

Post #1 of 5 (47846 views)
Shortcut

American Cocker Spaniel Owner
Can't Post

---
I know there are quite a number of American Cocker Owners out there, but not many go online to share much about they and their dogs in forum huh?

I just found out recently near my house there in Cheras, there is one owner has nearly 10 American Cockers & other Spaniels inside his corner house. I guess the family must be a devoted ACS lover, as they have so many ACS dogs, and every evening they are let loose to run about inside the compound. From the look of the dogs' condition, will know this is not a backyard puppymill breeder. The dogs are very healthy, happy and friendly.



In another incident, I found out from the adpost.com, there is a pair of ACS adult for sale, their fate was really bad, they have been passing around to breed from one backyard breeder to another. Here is the bitch's picture, and I was told the age of the bitch is only 1 year+, given birth 4 months ago, now so "chan" already.




Poor dog, very pity.

And I remembered saw her puppy picture on sale in homeapet.com, so skinny compares to my new puppy "Golden" at the same age.

Why I so "kay por", because I am still searching for my lost dognapped ACS. Hoping to be able to find her someday. And I happened to find out this poor dog's fate on the adpost.com, I really hope my lost dog's fate won't be like this as well.