Lady Eloise
Dog Kichi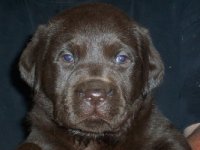 Mar 25, 2007, 11:09 AM

Post #4 of 7 (2671 views)
Shortcut

Re: [frenchie] Need advise regarding shampoo!!! [In reply to]
Can't Post

---
Dear Zhung,



Agreed with Chris. Different types of shampoo have different function. You need to first identified the cause of the skin problem. Perhaps a picture to show the skin condition?


True and also, a dog's skin has different Ph level than that of a human.
Good shampoos for dogs are formulated not to strip away the beneficial and natural oils that keep their skin and coat healthy. Choose a gentle deodorizing too and conditioning that wont dry out. Unless your dog have parasites but he/she doesn't need flea- control ones. I recommend something contains oatmeal because it is not too over-powering and it does smell good.

You also might need to check out where your dog likes to play. Poison ivy plant is bad for a dog to play near it. Apart from shampoo that cause skin problems make sure your dog doesn't expose to pollens, dusks, molds and wools too much. Finally, you may need a trial diet (food and treat) like someone suggested by trying different brands - one or two then decide which one to stick?




Dog behaviorist.

(This post was edited by Lady Eloise on Mar 25, 2007, 11:21 AM)