goofydip
Veteran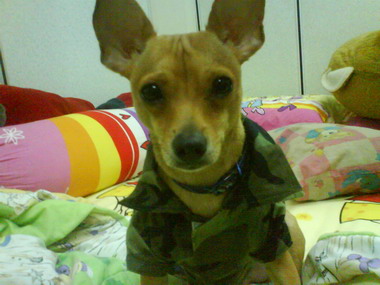 Mar 9, 2007, 7:30 PM

Post #1 of 1 (5238 views)
Shortcut

Smelly Tear Stain???
Can't Post

---
my family doggie, a pekingese, had smelly tears...my sister didn't see it a problem till it is terribly smelly...my sister did wipe his tear stains with Diamond Eyes everyday..but whenever there's tear out from his eyes, it is really really smelly...if we touches the tears with our fingers, our fingers stinks so much....

anyone who has any experiences with this or any suggestions, plz help....is it due to any lack of vitamin or is it showing any eye infection or what? can plz anyone help???

thank you for any coming help....





"don't be angry at me for long & don't lock me up as punishment. you have your work, your entertainment and your friends. I only have U"---from a doggie's voice