billyli3
Novice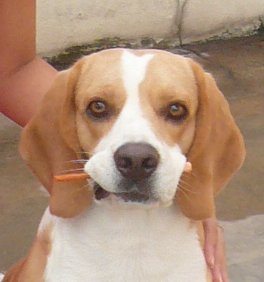 Mar 14, 2007, 6:17 PM

Post #27 of 32 (1717 views)
Shortcut

Re: [goofydip] Ugliest look when your dog's sleep. [In reply to]
Can't Post

---
Even better with his head in the cloths... and somemore on the sofa.
I'm trying to get a pic of my Gin with him on his hind leg and doing that begging kind of act. Sitting down I mean.... love it when they do that, their chins skin would be sooo darn irresistable. You just wanna pinch it. Bty, beagles do have lots of excess skins eh?
Here's a pic of what im describing, but this one is shown with Gin standing, I would've like to take a shot of him sitting down on his back legs instead and the front paws half down.





My Gin...