GSlover
Canine Addict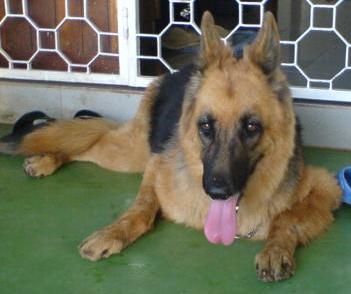 Mar 14, 2007, 1:24 AM

Post #22 of 32 (4646 views)
Shortcut

Re: [wan] Ugliest look when your dog's sleep. [In reply to]
Can't Post

---
Yeah...now my favourite dog breeds are:- GSD, Beagle and ACS. GSD is still rank on top of my list, in terms of obedient, smart, loyal, good companion and also a good guard dog. Beagle is like a crown very good to destress my day, ACS is very obedient,loyal and a good companion when I need comfort.

Of course all dogs have 1 or 2 similarity characteristic, but not all have the characteristic I want loh...except GSD. 'But I won't try to own one as long as I still live in this house. May be when I am old (after retirement age), then I will buy one again, because by then I and the dog need regular walking exercise.

Whoopy also scared of crossing drain initially, after seeing Yuki did 2 to 3 times then only gain confidence. Even step over the iron grille cover of the drain, she also afraid. They are too smart, trying protect themselve first.

Whoopy now scared of the garbage man, because the garbage man did scare her once by storming his feet 3-4 times. Now Whoopy sees the garbage man comes, she quickly ask us (hysterically scratching) to open the door to let her inside the house, then she will climb on to the sofa chair and bark through the sliding door.