jessicaohh
ALPHA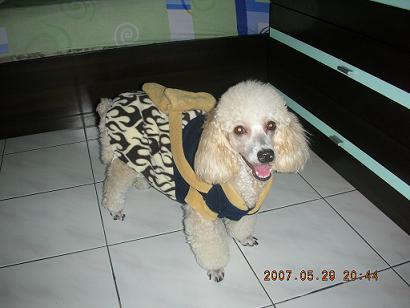 Feb 21, 2007, 5:24 PM

Post #2 of 5 (7965 views)
Shortcut

Re: [poesplayhouse] canine distemper [In reply to]
Can't Post

---
hi,

so sorry to hear this...i'm not very sure about canine distemper...but what i know for parvovirus is that it is advisable that you only bring in another new pup after 6 mths gap from the 1st incident. As for the toys n other stuff used by the initial pup, they should be properly disinfected or discarded if necessary.

so, i think for all these deadly diseases, it's advisable that we wait for at least a gap of 6 mths juz to be safe. however, since u already bought another new pup, i would think the best is, don let the new pup use any of the previous stuff/toys. has she been vaccinated yet? pls consult vet as well on the necessary precaution.



---

View my blog in Sasha's Blog and don't forget to sign my guestbook!

They are not 'Just a Dog'
They are my FAMILY!!!


Sasha, Sze Ern N Sheena