Amber.Faith
Old Kaki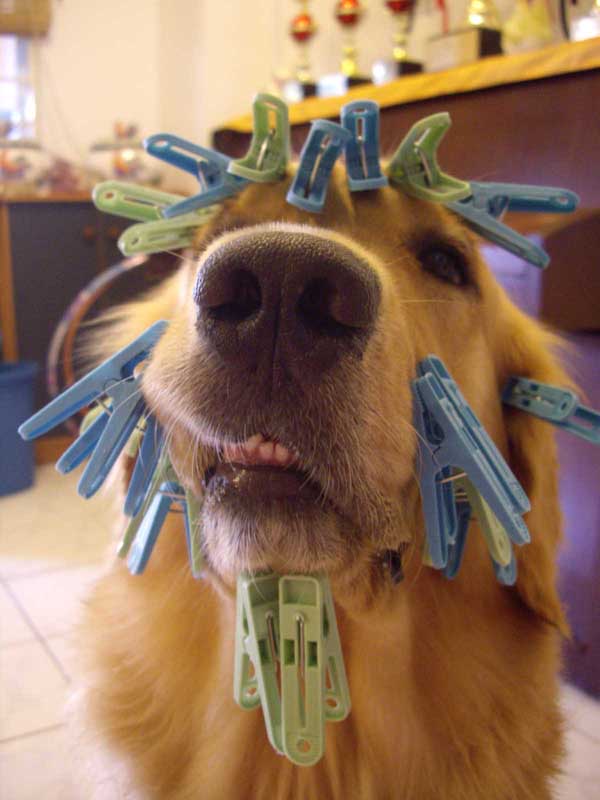 Jan 24, 2007, 3:46 AM

Post #6 of 11 (1991 views)
Shortcut

Re: [bebeannie] help my - bebe [In reply to]
Can't Post

---
Hey actually, the guard has no right to take your dog away using his bear hands. he has no right to do that and even if he does step into your house which is your property, he should be in trouble. He has no permission from you to step into your home or break into your home to take the dog away from you. If he does, call the POLICE!!!

What you do is, if your dog barks too much, you HAVE to do sumthing. You cannot have this excuse of not having enuf time to train him. You have to try! If you really love him, you would put some effort in doing SOMETHING. Or else, there goes your dog...You choose. I think, I would advice you for the first few weeks, put a muzzle on him when you're away but when you're at home, you should take it off. If he barks, you need to be real firm with him/her. Scream at him/her and tell him/her "NO!!!!" very very firmly! And ask him/her to go to her bed, mat, into the kitchen & lie down in one corner of the house & then you leave him/her alone.

Remember, you have only three options left. be very very firm with him/her to stop barking, or let him/her go. Or the last thing is, move out. You need to put some effort in training him/her to not bark for no reason. Even if guests come, you should alwayz tell him/her to "Go to your bed, mat, into the kitchen, etc, etc." He/she should not bark at guests too...

Hope there'll be some progress on him soon...Good Luck!