wibbly
Dog Kichi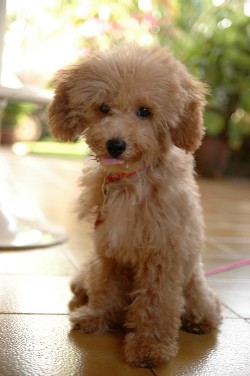 Jan 10, 2007, 8:22 PM

Post #9 of 13 (2868 views)
Shortcut

Re: [Moiteser] My baby Poodle SKIN PROBLEM.. *HELP* [In reply to]
Can't Post

---
Hi

,

Get a 2nd opinion ASAP.

Coz u said her coat has dandruff, i guess it's mites or mange or as u call it scabbies. There are a few types of mites and normally the vet will do skin scraping to check which type under the microscope. Then only determine the treatment. Did ur vet tell u which type Candy has? Ivermectin is the common treatment for most types of mites. From wat my vet told me, it is normally administered orally for Demodex only. It is a toxin and MUST be administered very carefully. The dosage is given according to the pup's weight. Maybe u could do some research on how much should be given to a pup with Candy's weight.

For your information, my vet only gave my pup 1 injection every 2 weeks but this is subjective coz her condition may be different from Candy lor. She receovered after 2 injection only. Don't js rely on what the vet tell u, do ur own research and ask him lots of questions abt the treatment he wanna give ur dog. My vet is very patient and will take the time to explain the condition, the causes, the possible treatments and their pros n cons to me.

Also i was told that sometimes mites will lead to secondary bacterial infection which may be wat ur pup is having now. If ur using cream, does she lick it off? If so, it may not be so effective unless u let her wear one of those plastic cone like things (dunno the term for it, hehe..) to stop her doing that.

Hope Candy gets well soon.