Amber.Faith
Old Kaki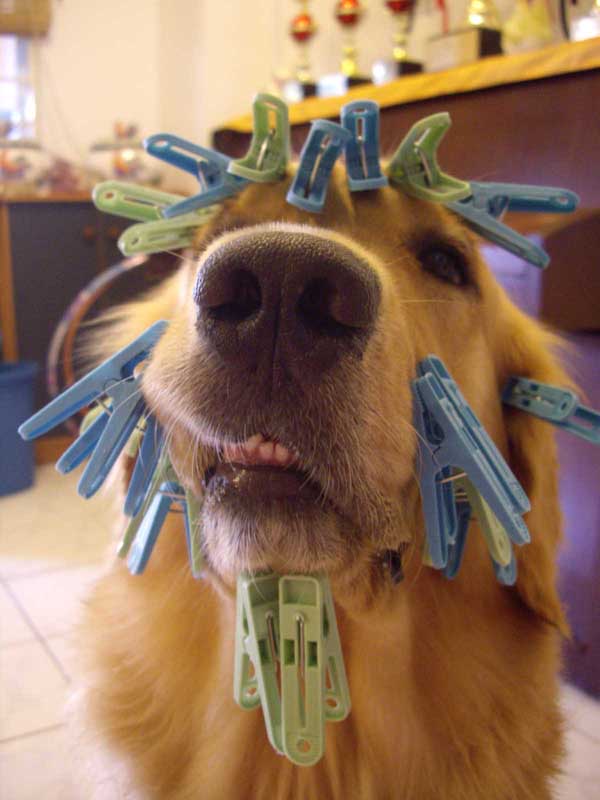 Dec 23, 2006, 11:41 PM

Post #1 of 9 (1914 views)
Shortcut

THE GOLDEN RETRIEVER GANG
Can't Post

---
Sorry guys, I took too long to edit the first Golden post so here's the new one.

Hi all, just starting this new post so that we ALL Golden lovers can share some information, pictures of your own Goldens & issues about Golden Retrievers. Below here are my two beautiful Golden sweethearts;

This is my darling Amber-Mae, my champion & my talented girl...

And this is my newly adopted girl named Chloë.


My Amber's just turned 1 year old few weeks ago and she's called the 'Intelligent Dancing Dog' because all she's good at is doing some dance with me...She's already reached to Intermediate & has just enrolled for Agility.

My Chloë girl is like a baby. She's as intelligent as Amber but she takes longer time to learn a command. She's more for Conformation show than for anything else! She's not that good in OB but we're fine with it as long she obeys us & knows some basic commands...

I was thinking of starting a new Golden Gang so that we all can hang out together & maybe start out a new event just for Golden Retrievers. Hey, come to think of it, that's a good idea!!!

Okay now it's time for you guys to introduce us about your FurGoldens. Okay, doodaloo...!