jessicaohh
ALPHA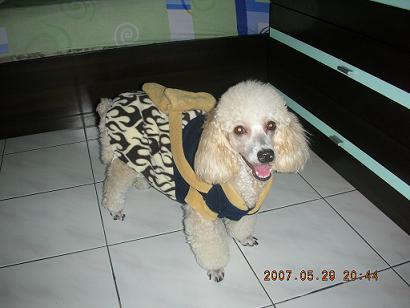 Aug 18, 2007, 5:30 PM

Post #7 of 16 (25283 views)
Shortcut

Re: [jessyca_loh] Marley and Me [In reply to]
Can't Post

---
oh really? how much u buy ah?
they hv the thick cover n the thin cover....last time i saw the thick cover cost about RM50 and the thin one about RM39 (i think)...so u mean it will be 20% of this price?
if this is the case, then i think i'l go n grab one too....this book seems nice....



---

View my blog in Sasha's Blog and don't forget to sign my guestbook!

They are not 'Just a Dog'
They are my FAMILY!!!


Sasha, Sze Ern N Sheena